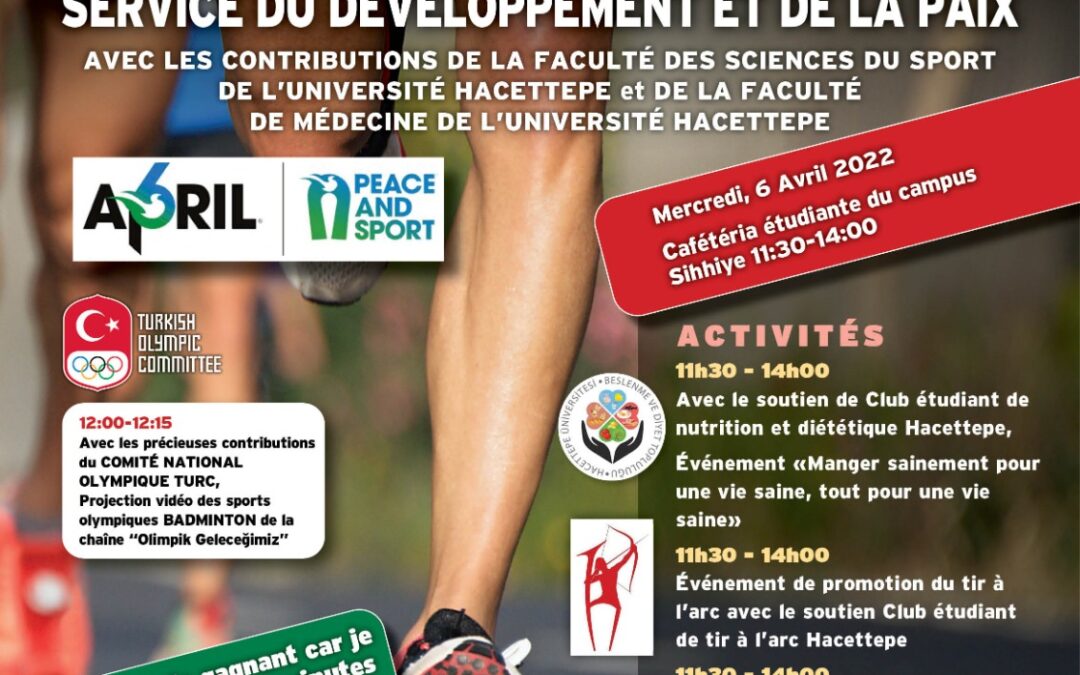 We are a students' community in Hacettepe University, in Ankara, Turkey.
We believe that sports can make the communities connect.
We believe that sports has the power to solve political problems.
We believe that sports can make the world a better place.
We are trying to bring people together via the magic tool named "sports".
We believet that sports can be hope for disadvantaged communities.
On these days, which we need an urgent peace all around the world, we are raising our white cards, today, not tomorrow !!
We invite you to come and celebrate International Day of Sport for Development and Peace with us at Hacettepe University of Sıhhiye.
With the participation of many speakers from our university, we will play badminton, we will learn the basics of archery, we will make a quiz.
Think about it, an event, every participant is a winner!!! Join us!!!
April 6, Wednesday
11:30-14:00
From Hacettepe University, Ankara, Turkey, we salute those who contribute to peace through sports!!!
We are a students' community in Hacettepe University, in Ankara, Turkey.
One of our founders, had the privilege to join the peace and sports forum on 2019.
We believe that sports can make the communities connect.
We believe that sports has the power to solve political problems.
We believe that sports can make the world a better place.
We are trying to bring people together via the magic tool named "sports".
We believet that sports can be hope for disadvantaged communities.

Turkey