Peace and Sport Awards 2020
Since 2016, Peace and Sport delivers the April6 Initiative of the Year Award during the Peace and Sport Forum. This Award represents an important means of acknowledging the contributions of individuals and organizations promoting April6, the International Day of Sport for Development and Peace either by organizing an event to raise awareness about the power of sport for peace or by participating in the #WhiteCard campaign.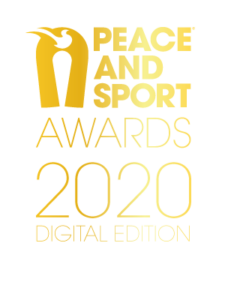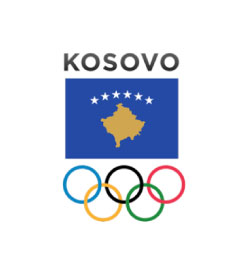 Kosovo Olympic Committee
The Kosovo Olympic Committee, as every year, participated with innovative projects launching a #WhiteCard contest to celebrate the 7th edition of April6. Athletes, fans and officials were encouraged to take creative #WhiteCard pictures and videos while staying at home. More than 5,000 people took up the challenge and shared their creative #WhiteCard pieces accompanied by messages of hope and solidarity. The general public also joined the initiative by voting for their favourite photo or video through social media. In an unprecedented demonstration of the unifying power of sport, the entire Kosovo society contributed to a successful online celebration of April6 as well as the Judo Olympic Champion Majlinda Kelmendi!
"It is an incredible honour to make such an impact on the lives of thousands, perhaps millions of people, by promoting peace and quality of life through sport. The Kosovo Olympic Committee has touched hearts, minds, inspired generations and made everyone question the status quo, even during the pandemic, by involving people living in Kosovo and all over the world. Sport has the power to change lives and, on behalf of the Olympic family and Kosovo, we thank the Peace and Sports Awards team. We feel very honoured and grateful to the jury and we bow down to voters around the globe who were inspired and who shared their support for peace through sport by voting for us. Kosovo humbly thanks you all, inspired by excellence and the prospect of a better world together! We've won this together! Thank you! "
Previous recipients of this award
Deporte para el Desarrollo
Festival Learn, play and try – Venezuela, Rugby. In April 2019, the first "Learn, Play and Try" Festival promoted its unique methodology, which is now nationally recognized and implemented.
Ministry of Youth and Sports of Bahrain
The Ministry of Youth and Sports of Bahrain received the Peace and Sport April6 Initiative of the Year Award during Peace and Sport Regional Forum in Rodos, Greece in 2018. The Ministry has organized the "1,000 Steps for Peace" event and the "Color Run" event which gathered more than 5,000 people to celebrate April6 and to raise funds to build a football field in the Za'atari refugee camp in Jordan.
Brussels Play 4 Peace
Brussels Play 4 Peace won the April6 Award in 2017 for improving the integration and the development of life skills of underprivileged young people in Belgium. The event was made of 30 free sports activities over 2 days opened to kids and families. Kids from unprivileged zones of Brussels like Molenbeek, participated actively in this event.
International Table Tennis Federation (ITTF)
The Federation won the April 6 Award in 2016 for its dedication promoting peace through table tennis. World Table Tennis Day (WTTD) is celebrated every year on April 6 around the world. This day aims to make the game even more popular, universal and open. This means making it accessible to people regardless of age, gender, social status. In 2016 more 196 events in 83 different countries were organized, and around 40,000 people were involved.