Toolkit and communication tools
Getting mobilized on April6 means you share the vision that sport can help to change the world. It means you will be joining a global community committed to take big or small actions on this day.
Find out a very useful tool box to take action!
 Learn about Peace through Sport
 Organize your Sport Simple Workshop
 Make a symbolic action in joining the #WhiteCard campaign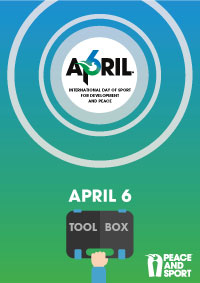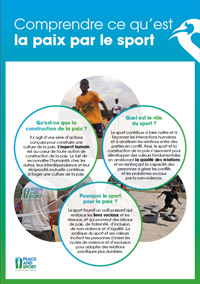 Peace through Sport
How does sport contribue to build a culture of peace ?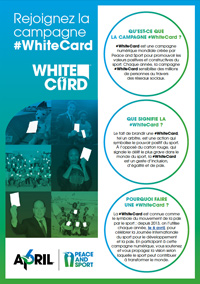 The #Whitecard campaign
The #WhiteCard is a worldwide digital campaign that promotes the positive and constructive values of sport.