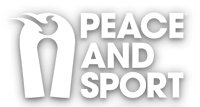 Peace and Sport, l'Organisation pour la Paix par le Sport, is an international, neutral and independent organization based in Monaco which promotes peace using the power of sport. Founded in 2007 by Modern Pentathlon Olympic Medallist and World Champion Joël Bouzou, Peace and Sport is under the High Patronage of H.S.H. Prince Albert II of Monaco. The organization uses the structured practice of sport as a tool to build sustainable peace by educating young generations about positive values and promoting social transformation and dialogue among communities.
As part of Peace and Sport's commitment to maximize awareness about the potential of sport for positive social change, the organization launched the #WhiteCard digital campaign and the www.april6.org platform in 2014.
These initiatives aim at creating a global movement for the International Day of Sport for Development and Peace and highlight the positive power of sport.
The celebration of this symbolic day and the growth of the sport-for-development-and-peace movement legitimize and demonstrate that sport is a cost-effective tool to create more peaceful, fair and equal societies.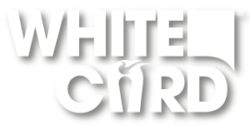 The #WhiteCard is a worldwide digital campaign created by Peace and Sport that promotes the positive and constructive values of sport. Every year, the #WhiteCard campaign reaches millions of people through social media. Holding up a #WhiteCard, just like a referee, has been recognized as the symbol of the peace-through-sport movement and it is an action that symbolizes the positive power of sport. In contrast to the red card, which signifies the most serious offense in sport, the #WhiteCard is a gesture of inclusion, equality and peace.