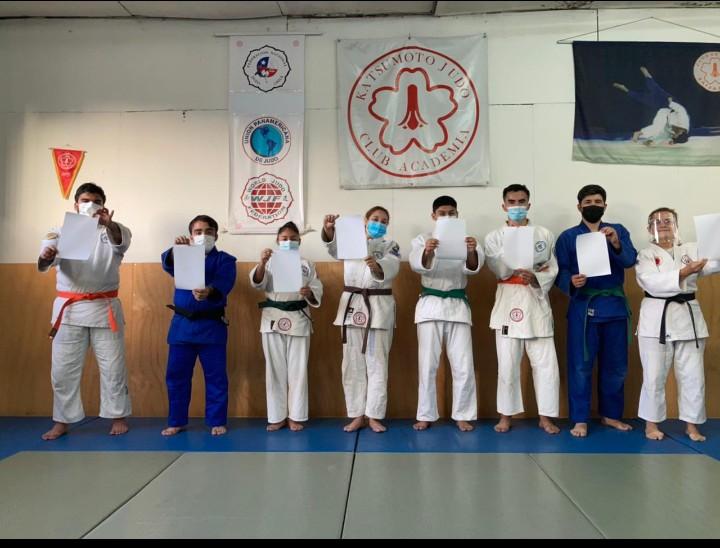 Santiago de Chile. Chile.- In the context of the great difficulties that all sports and martial arts have experienced, judo and its selected Dojos, face many setbacks to this day due to the close contact that the practice of our discipline supposes.
Despite this, the Katsumoto Dojo affiliated with the Chile Judo National Federation(Fenajudo), the Panamerican Judo Union PJU, and the South American Judo Confederation SJC, professors Elizabeth Thompson and Lizardo Suazo, both 5th Dan, took up the You practice with all the measures and protocols marked by the corresponding authorities and that have given security to the judoka students who wish to return to their activities.
Professors Thompson and Suazo who have extensive experience in the teaching and training of the judo discipline that they have acquired due to their high graduation as a result of seminars, courses, clinics, etc., which has allowed them to overcome the current pandemic with innovative motivations.
For this purpose, they implemented a system called CUSTOM JUDO – JUDO IN PANDEMIC, which was developed when the anti-covid measures were made more flexible in the country with two groups of Novices and Graduates according to the degree, with the purpose and objective of culminating the process with the examinations to a kyu degree that they have been pending since before the Pandemic, which generated great motivation.
The exams were carried out prior to a month of technical improvement, which meant that all judokas were able to show great progress and also a lot of technical mastery with high percentages of effectiveness based on the projected program and developed in times of pandemic.
The Katsumoto Dojo with the support of Fenajudo design and implementation of a Personalized Judo program in the face of the covid pandemic with excellent results that can serve as a reference for other organizations.